Amanda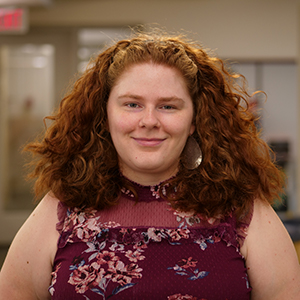 ConsultantGraduate Assistant Director
Graduate Assistant Director
Major: Rhetoric and Composition, and although I have a Master's in English with a concentration in writing and a B.A. in English, I minored in History and Political Science as an undergraduate.
My approach to consultations is two-fold; I always fall back on the theories of visual rhetoric and design because ultimately, everything from the font you choose to the background music in a video has a specific rhetorical goal. However, what that goal is is different for everybody and every project, which is why I'm first and foremost here to listen. I want to help people organize their thoughts and ideas, or create them wholesale if need be, and articulate their goals so that at the end of the session, they leave ready to create an impactful, professional project.
My specialties include: the entire Microsoft Office Creative Suite, Prezi, websites and blogs (WordPress, Wix, Weebly), screencast software (Jing), as well as posters, brochures, and flyers.