DJ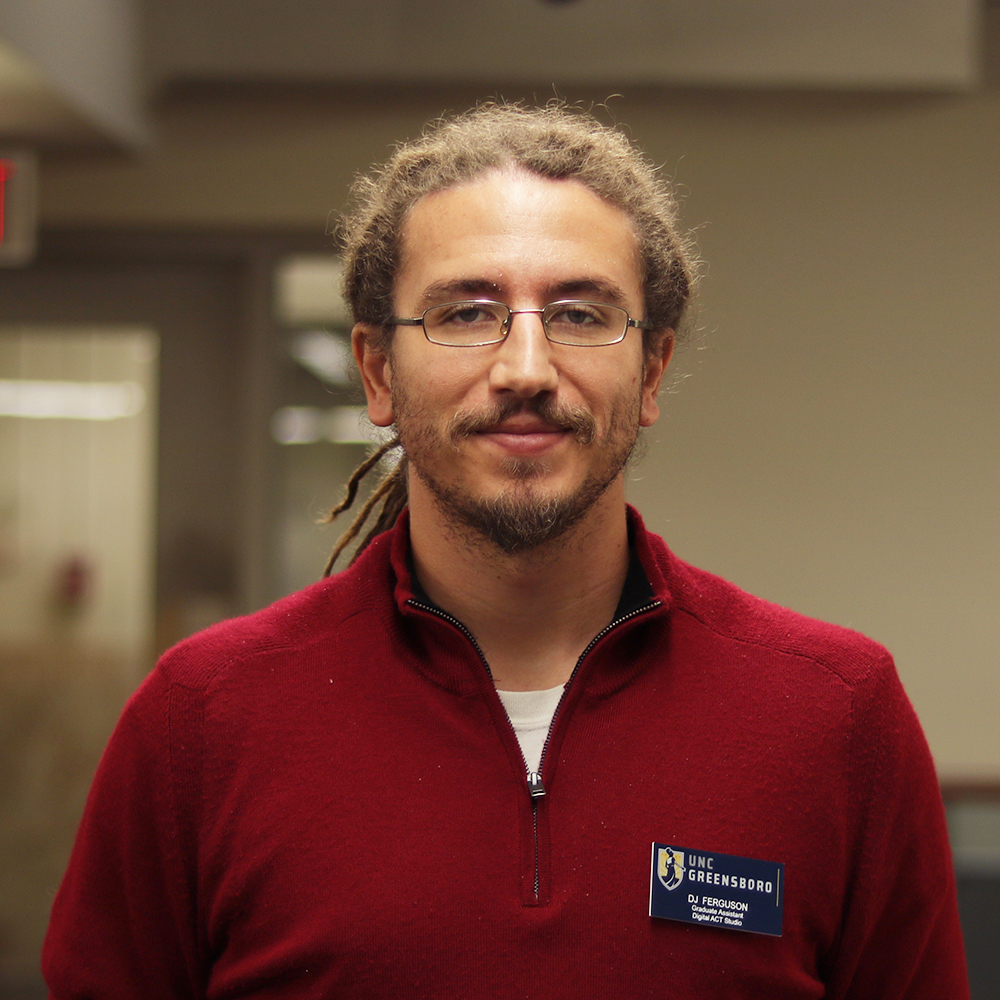 Consultant
Major: Creative Writing (Poetry). I also have a Secondary Teaching Certificate in English. The most important word that I think […]
Major: Creative Writing (Poetry). I also have a Secondary Teaching Certificate in English.
The most important word that I think about during a consultation is "breadcrumbing". I like to drop helpful hints throughout the consultation that might help you explore the mystical (and sometimes intimidating) forest of digital rhetoric, while simultaneously guiding you toward the most effective message for your audience.
My specialties are HTML (and Web Design in general), Google Suite, and video composition. I love to think critically about the ideal medium for each particular message.