Hope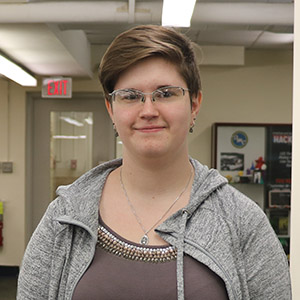 Consultant
Major: Psychology and Sociology with a concentration in Criminology. I like to approach consultations as a listener. My goal as […]
Major: Psychology and Sociology with a concentration in Criminology.
I like to approach consultations as a listener. My goal as a consultant is to listen to each student's vision and concerns for their project and to build off of those points to collaboratively develop a direction for the consultation. Open-ended, open-minded conversation is a great tool for learning digital and visual rhetoric, and I want to help students find their own ways to understanding so that their project is always their own.
My specialties include PowerPoint/Prezi, web design (especially using WordPress and Weebly), and videos.