JD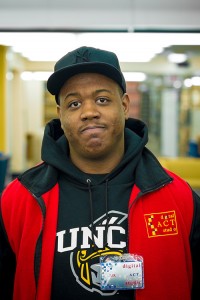 Consultant
Majors: English & African American Studies Minors: Political Science & Radio Broadcasting I approach consultations in a friendly manner (despite […]
Majors: English & African American Studies
Minors: Political Science & Radio Broadcasting
I approach consultations in a friendly manner (despite my demeanor) in order to make the designer feel as at home as possible. I like to lay back and give the designer full control of their project, since it is theirs, yet continue to ask them thought-provoking questions that will lead to an overall more effective digital project.
My specialties include PowerPoint & Prezi.
Designers should know that I will not do the presentation for them and that I'm not going to hurt them…intentionally.