***DACTS's consultations will continue online for the time being. You can schedule a consultation by visiting digitalactstudio.uncg.edu/appt. For information regarding face-to-face appointments for the Spring 2021 semester, please visit digitalactstudio.uncg.edu/covid-f2f. Workshops delivered either synchronously or asynchronously can still be scheduled at digitalactstudio.uncg.edu/workshops.***
The Digital ACT (Action, Consultation, and Training) Studio is one of the Multiliteracy Centers at UNCG. DACTS supports students, faculty, and staff in their effective creation of digital projects through consultations and workshops. Members of the UNCG community can engage in a collaborative consultation, where a trained consultant will act as an informed audience, providing feedback on slide presentations, video projects, podcasts, websites, and anything else composed or presented digitally. DACTS also provides workshops for classes, faculty, and student groups on design and digital media.
The Digital ACT Studio is located on the Lower Level of Jackson Library.
Our Services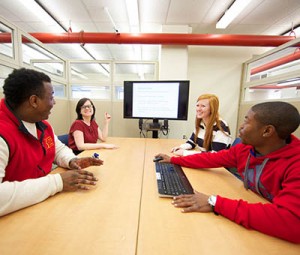 One-to-One & Group Consultations
The Digital ACT Studio practices a collaborative approach to sessions, where designers and consultants engage in conversations about digital projects that focus on shared knowledge and expertise. Make an appointment!
---

Online Consultations
Online Consultations are another option to have a collaborative session with engaged feedback from a consultant about a digital project. We use simultaneous screen-sharing, through Google Meet or Zoom, and microphones to have a conversation with a student or faculty member about their work. Make an appointment!
---

Orientation Tours & Workshops for Classes
We invite instructors to schedule orientation tours and workshops for their students. We offer a variety of workshops that can be requested by instructors for their classes. Schedule a workshop!
---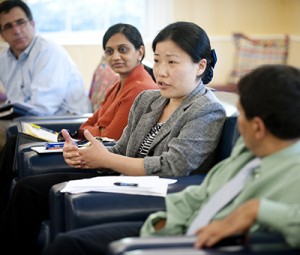 Faculty & Staff
We help instructors and advisors create, develop, and assess digital assignments in their classes. The Digital ACT Studio focuses on effective pedagogies that reflect the best practices of digital rhetoric and helps in the incorporation of projects into course syllabi. Read More about Faculty Development.